Who are we?
We're an Australian indie video game studio developing narrative-driven games that'll blow your mind and make your heart race and soar.
What's our story?
Modern Storyteller started out in 2012 as Nick Pearce's one-man modding alias. After creating a wildly successful mod, The Forgotten City, which racked up over 3.7 million downloads and became the first mod in history to win a national Writers' Guild award, Nick handpicked a small team of industry veterans in 2017 to form Modern Storyteller, the studio.
What have we made?
Our first game, The Forgotten City, was released on 28 July 2021 to critical acclaim:
Who's on our team?
Nick Pearce
MANAGING director / founder
Nick is an award-winning writer and game developer whose career began with a passion project mod, The Forgotten City. Before developing games, Nick spent 10 years as a lawyer, arbitrator, and strategy advisor in the corporate world.​
Alex Goss
PROGRAMMER
Alex Goss is a veteran software engineer and game developer. Before joining Modern Storyteller, he was part of the team that created the award-winning Earthlight VR, a Virtual Reality space walk experience made in consultation with NASA.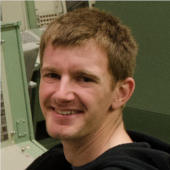 JOHN EYRE
ARTIST
John Eyre is a talented Environment Artist who has previously worked at Defiant Development on GOTY-award-winning titles like Hand of Fate 2.